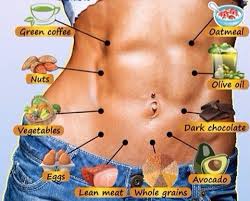 Now that the kids have settled into their back to school routines, let's get down to business.  If you read My Story, I highlighted the STRONG GIRLS' LIFESTYLE PHILOSOPHY.  Besides staying well hydrated, STRONG GIRLS' eat right while watching their portion size – this is the key to FAT LOSS.  Abs are made in the kitchen! There is a common misconception that eating healthy is expensive.   Well, that really depends on what your definition of "expensive" is and what costs you're comparing it to.  How much do you currently spend on groceries?  What about eating out? Do not forget to consider coffee breaks and weekday lunches.  How much do you think it costs to eat healthy?  Surprisingly, it does not cost as much as you think. Many factors come into play when shopping for groceries, such as the store, quality and price.   For me it's buying the best quality that I can get within budget.
Currently my sources for the best deals are:
JW Foods, a local family owned Butcher and Health Food Grocery Store – I love this store!
Costco, a Wholesale Store where you can buy large quantities at wholesale prices
Loblaws, a typical grocery store
My local Asian grocery store for fresh produce/greens
STRONG BIKINI MOM'S GROCERY LIST:  
Here is my grocery list.  This list includes all the items that I need for my meal plan that was designed specifically for me and my fitness goals by Coach JVB, who is a diet coach/trainer and certified holistic nutritionist.   The items change monthly depending on the recipes I choose to make, however this is my typical spend.  Note:  This does not include optional supplements (i.e. vitamins and minerals) or groceries for the family.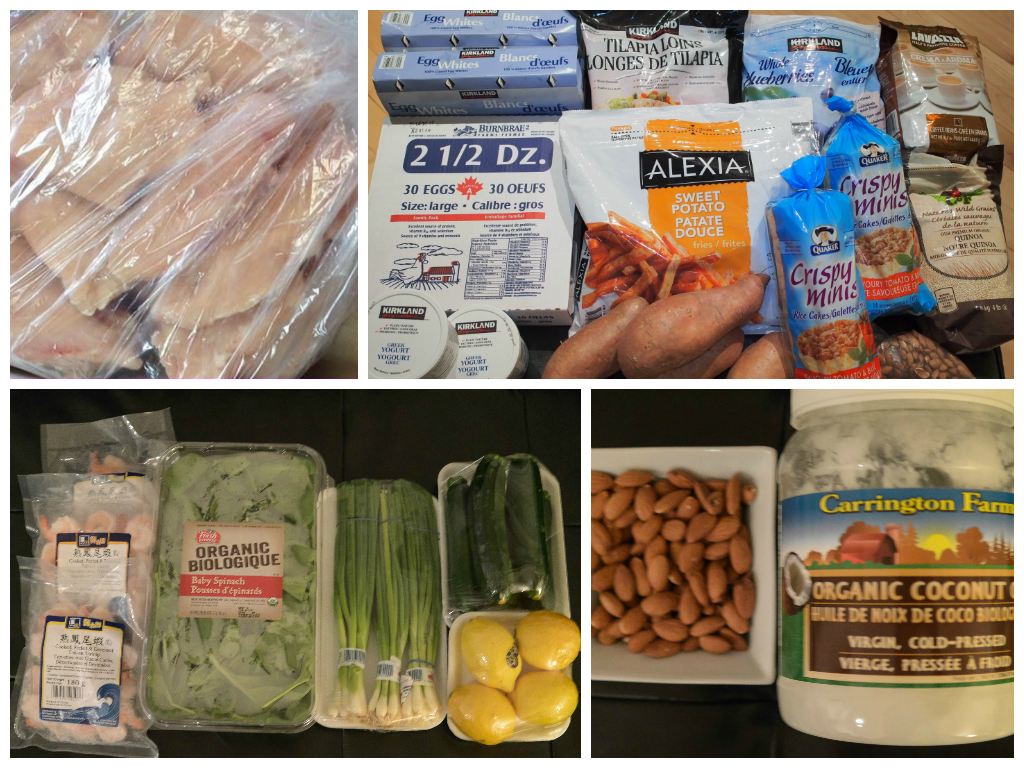 (Note:  At the time this list was put together, some items were on sale; the total prices listed are BEFORE taxes and may change without notice.  Items marked with an *(asterisk) are purchased in bulk and can last months – the prices listed for these items represent the cost per month.)  
EATING HEALTHY CAN COST AS LITTLE AS $90/WEEK!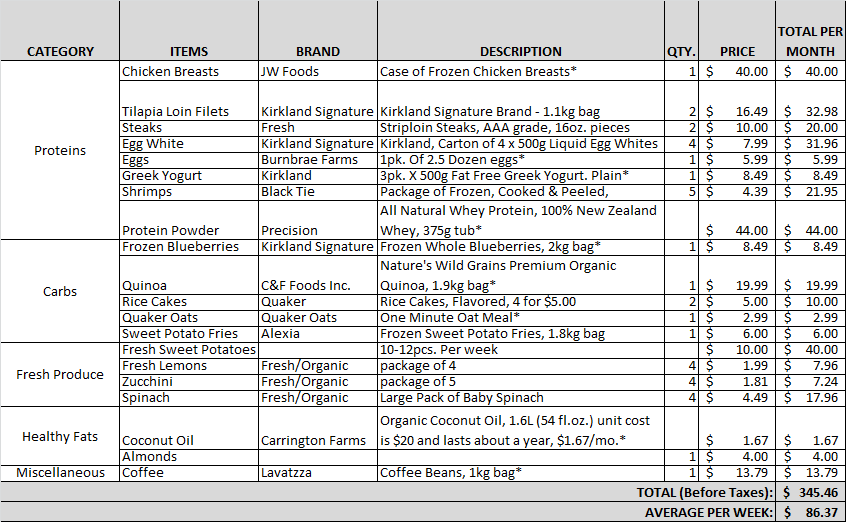 THE COST  COMPARISON:  EATING A FAT-LOSS DIET VS. CURRENT DIET
A good diet coach and nutritionist will always recommend vitamins and minerals for overall health. However it is possible to achieve Fat-Loss without the use of supplements.  So for the purpose of comparing costs, I've excluded supplements (i.e. vitamins and minerals) but did include Protein Powder because it's recommended for post-workout shakes.
Monthly Cost Comparison:
Now review your receipts and tally up how much you currently spend on groceries and restaurants.  What did it come up to?  I used to spend $100/week on coffee/snacks and take-out lunches alone plus $100 easily on the weekends eating out which works out to $800/month.
Restaurants:  $800/month ($15-20/day M-F + $100 on weekends)
The Average Person's Monthly Groceries:  $500/month
Eating for FAT-LOSS:  $360 – Seems like a NO-BRAINER to me!
COST SAVING TIPS:
Buy in quality products in bulk from Wholesale Stores when you can.
Buy Fresh Produce on sale cut them up and freeze them (eg. sweet potatoes, asparagus, broccoli, etc.  Then just pull out what you need for each meal prep.
Shop On-Line for deals on protein powder, vitamins and supplements.
Prepping your Meals in advance not only saves time, but it prevents you from falling off plan and eating out when you're hungry.  The Strong Girls' motto:  Fail to Plan, Plan to Fail
The bottom line is that if you're determined to lose weight and get into shape, you'll find a way to make it happen.  I am always in search of deals and cost saving tips. Please comment below and share any ideas you have to eat healthy on a budget.
COMING UP NEXT:  STRONG GIRLS' Fat-Loss Recipes